Herangtunet Boutique Hotel
The Norway of your dreams
Herangtunet Boutique Hotel
Surrounded by untouched nature and the wild mountainous landscape all your senses will be stimulated. Marco Robeerst makes Hotel Herangtunet a Norwegian oasis of calm, a place where you recharge and where you can get in touch with you creativity side. This philosophy is translated in the individual character and tastefully furnished suites. Each suite is individually styled by the Dutch couple in a tribute to their most favorite travel destinations on the planet. Each individually furnished themed suite boast a wood stove, a luxurious bathroom and the finest beds. This really is the perfect Scandinavian base to start a walking holiday, culinary travels or a very romantic skiing trip. 
Experience the region's cuisine
Restaurant Herangtunet
To experience the region's cuisine, you are welcome at the table. The hotel serves a 3-course menu daily comprised of products from the local butcher, baker and brewery. The creative cuisine reflects the region of Valdres. The restaurant is friendly and informal. The beer and aquavit are also local favourites. Every Friday night, you can enjoy the hotel's "grazing board", offering a selection of excellent regional fare. You dine at large wooden dining tables, while on colder nights a fire is lit in the big wood stove. Weather permitting, the outside Ofyr is lit, so you can cook the trout you caught earlier in the day.
Camp-fires on the grounds of Herangtunet
The centre of the Herangtunet grounds, 1.3 acres, is the "Bygdetun" which means kitchen garden. The wonderful terrace offers seating for 36 persons and has three camp-fires so you won't get cold. The airy open pine forest with undergrowth of bilberries creates a lovely fairy-tale like atmosphere around the house, garden and terrace.
KEY FEATURES AND SERVICES
Connecting rooms - Family rooms
In the midst of nature near Jotunheimen National Park
Cultural heritage with more than 350 years of history
The highest mountains in Norway
Luxury country hotel 2021 by Luxury Hotel Awards
Outdoor terrace with three camp-fires
SPECIAL FEATURES IN THE REGION
Jotunheimen National Park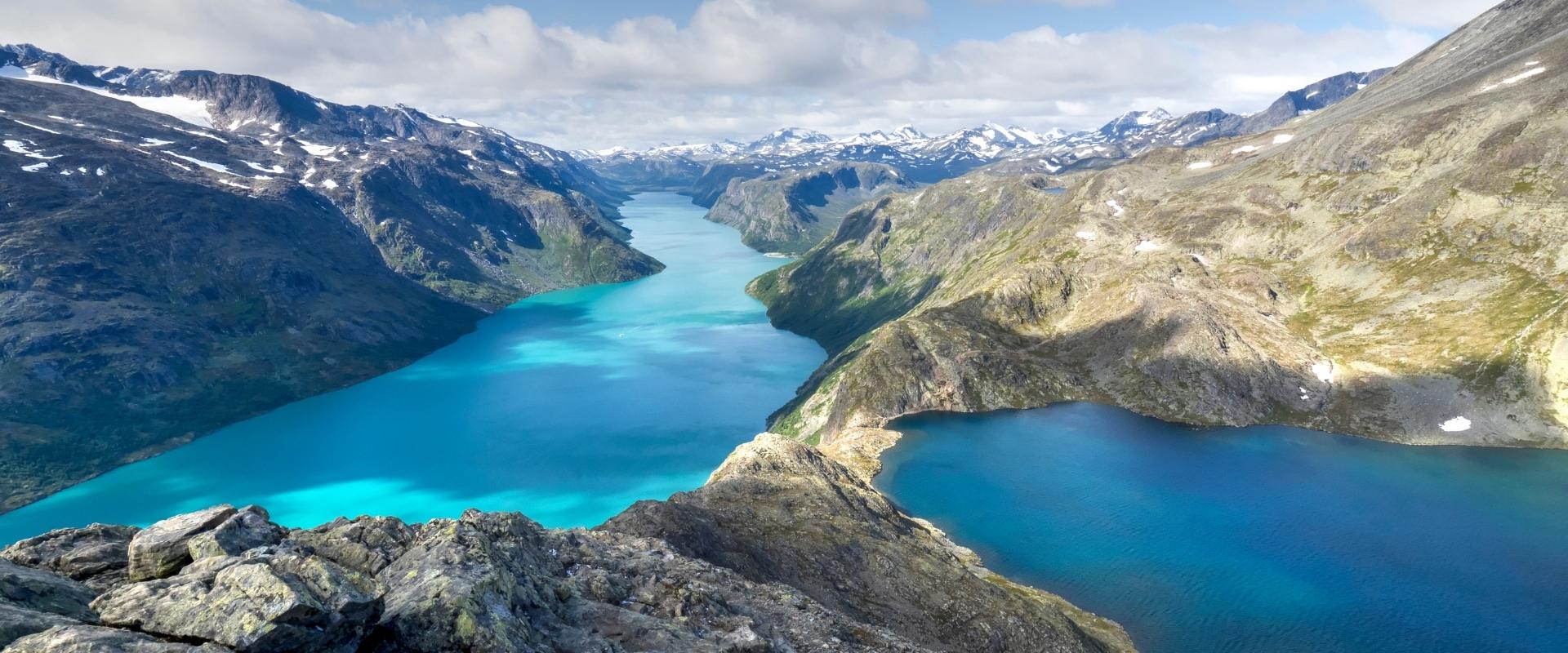 Hiking across the Besseggen
"Many years have been spent making it the wonderful warm place it is today. A place where ideas have found a home in four suites and five rooms, each with their own identity and story to tell when you sit down in one of the chairs in front of the fireplace."
Luxury Hotel Awards
"The hotel offers five rooms and four suites, all furnished in a modern style. With various countries and cities as a theme, it's almost like stepping into another part of the world. Exquisite food and adventures such as dog sledding, canoeing and rafting make for an unforgettable stay."
Vanity Fair
"Herangtunet stimulates the senses"
''Herangtunet stimulates the senses. Breathe in the fresh air and get a taste of great outdoors.'' - Marco Robeerst
Host: Marie José en Marco Robeerst