The dream of country living
Kasteelhoeve de Kerckhem
Nestled in the beautiful undulating Limburg landscape in the Haspengouw region lies Kasteelhoeve de Kerckhem. The Courtyard's tranquil atmosphere is soothing and relaxing. The coat-of-­arms above the front door refers to 1648 when the noble De Kerckhem Family restored the medieval farm house. This country house is the perfect starting point for discovering Belgian Limburg. The region is full of surprises such as blossoming fruit trees, vene­rable castles, antique markets and beautiful golf courses. The comfortable country style hotel rooms feature richly adorned warm hues and tasteful furnishings. Apart from the charming tower room, the hotel also features a library, open fire­place, honesty bar and dining room for festive dinner parties.
Ingredients from own gardens
Restaurant de Kerckhem
De Kerckhem´s kitchen has a fascinating origin. Tessa van Dam Merrett started off giving courses in flower arranging at the ground floor. Whilst doing that she developed a passion for cooking. When she got her cookery diploma, the studio was transformed into a full-fletched kitchen with an AGA-cooker. Tessa is a slow food follower and uses many ingredients from her own orchards, vegetable and herb gardens. The restaurant serves a ´table d´hote´: one menu for all guests.
Key features and services
Tripadvisor' Travellers Choice award 2022
Special features in the region
Villages, markets and golf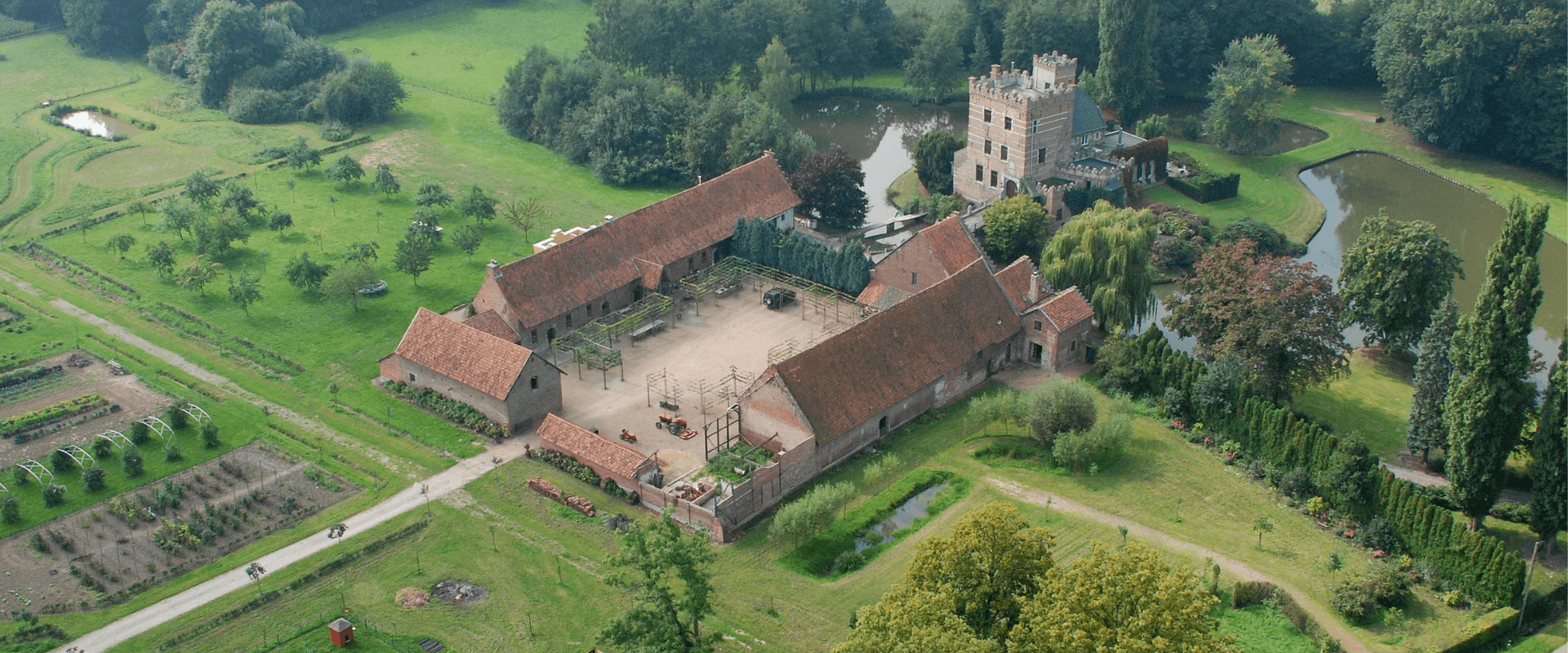 "We'd love to share it with you."
"At De Kerckhem, we've realised our biggest dream and we'd love to share it with you." - Erik & Tessa & Nanne & Lucie 
Host & hostess: Erik & Tessa Feldhaus van Ham-van Dam Merrett  
Chef: Lucie Harmens